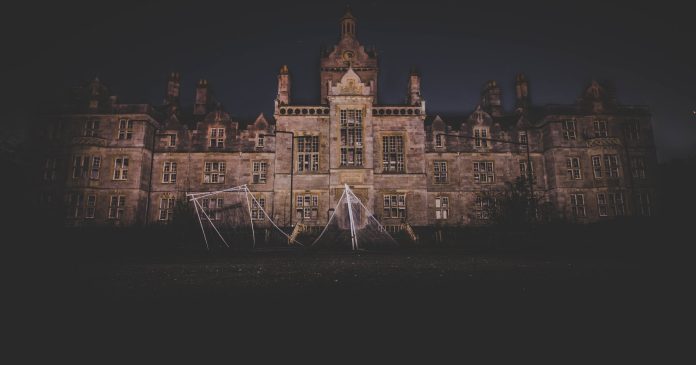 Shadowy figures on the walls, strange voices in the halls- how far would you go to get a good scare? There are plenty of thrilling locations to visit across the United States full of horrifying spectacles and haunted tales. Check out the best Haunted Tourist Sites.
These are three of the spookiest spots in the United States. Do you have the guts to visit some of these scary vacation spots?
Jerome Grand Hotel
Location:
 Jerome, Arizona
The Jerome Grand Hotel has lots of ghostly activity. To get there, you have to drive along winding mountain roads into an abandoned mining town with a curious history. 
The hotel building was once a hospital for the miners and has had countless stories of horrifying deaths within its walls. Guests have reported hearing peculiar noises from their rooms and through the hallways, or you can get a single room at this haunted hotel for $180 a night.
The Haunted Museum
Location: 
Las Vegas, Nevada
Zak Bagan's Haunted Museum is a popular Vegas attraction containing more than thirty taboo items rooms with ghastly backstories. It was even rated America's best haunted destination by the USA today. 
Are you craving a little more ghostly action? The museum offers after-hours ghost tours completely in the dark. Twenty participants get free rein to explore the exhibits with only a flashlight and the group they came with.
The House of Death
Location:
 NYC, New York
The House of Death has had a long history of unfortunate events and bad luck. For instance, one of the most famous tenants of this home was Mark Twain, the ghost whom visitors still claim to see wandering the space to this day.
This historic home is part of a larger network of haunted places called NYC Ghosts, a mile-long guided tour through several spooky sites in "The Big Apple." If you're looking for something more, a little less hair-raising, and a little more history-oriented, this tour would be a great vacation activity for you. 
If haunted tourist sites don't suit you, check out this article on America's 15 Strangest 'Hidden Gems'.