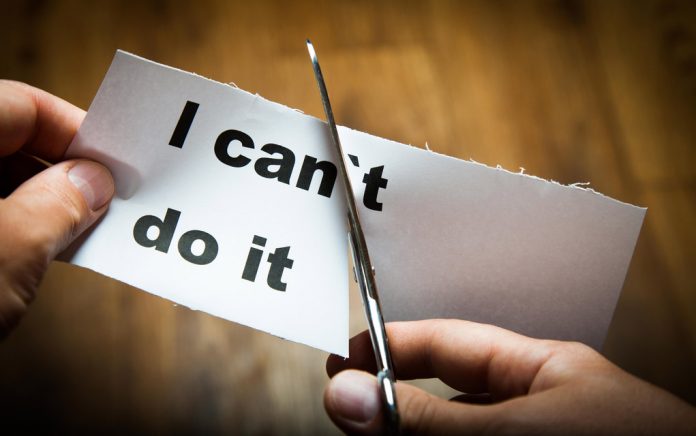 (GivenUs.com) – No matter what curveballs life throws your way, one thing is certain: you have to pick yourself back up when you fall. Striving to be your best means accepting your flaws, but it's also about continuing to love and accept yourself each and every day. Whether you're already where you want to be, or you want to enrich your life further, that has to start within. Here's how to become your very best self.
Take Excellent Care of Your Body
Being the best version of yourself starts with taking care of your body. This begins with the foods you eat. Keep your diet clean and healthy; this will maintain your physical health. Load up on fruit and veggies, and skip the processed snacks. Then, make sure you get at least a little bit of sunshine each day to boost vitamin D. If you choose to walk or run, you'll also get in some much-needed cardio at the same time.
Most importantly, don't pass on those annual well visits. This includes tests and screenings for things like heart disease, diabetes and cancer. While no one looks forward to hearing that they have a medical condition, catching these issues early really matters. In fact, it could even save your life.
Keep Your Mind Sharp
Staying young at heart also means keeping your acuity in check. To live your best life, you need your mind sharp enough to make positive life choices. Take time each day to read and learn something new. Do a crossword or sudoku puzzles. Learn new math problems or tackle a foreign language. Brainstorm new ideas and plan a project to complete. Reinforce your day with positive words to help boost self-esteem.
Nourish Your Spirit and Emotions
Sometimes the spirit breaks down, leaving you emotionally fragile and lost. Take time out to lift your inner spirit. Whether it's through religion or just plain positive affirmation, be sure to refresh and recharge daily. A walk or just finding a quiet locale can be all the nourishment you need. This soothing act is part of being and feeling your very best.
Nurture Relationships
Marriages, friendships, family members, acquaintances…. Whatever the relationship status is, they all need nurturing. But what does this have to do with your self-worth?
Relationships ensure you have the right kind of support when you need it. Having someone to confide in, or building that relationship with someone you love, is important to the human psyche. And just to make it clear, you don't NEED a romantic relationship to become your best self — family and friends fulfill those needs, too.
Surround yourself with people who bring out your best. Take time to meet up, do a zoom call or just laugh over the phone. When you're feeling down, reach out to your bestie and just vent and cry about it. These important bonds build inner strength, and enrich the person you are!
Taking the time to work on yourself is a multifaceted effort and vital to human health. The golden rule is simple: what you put in, you get in return. Living your best life starts within, but no mountain is too high to reach your goals. It's time to get started. Group your resources and start checking off those boxes. Remember that you're worth it!
~Here's to Your Success!
Copyright 2020, GivenUs.com