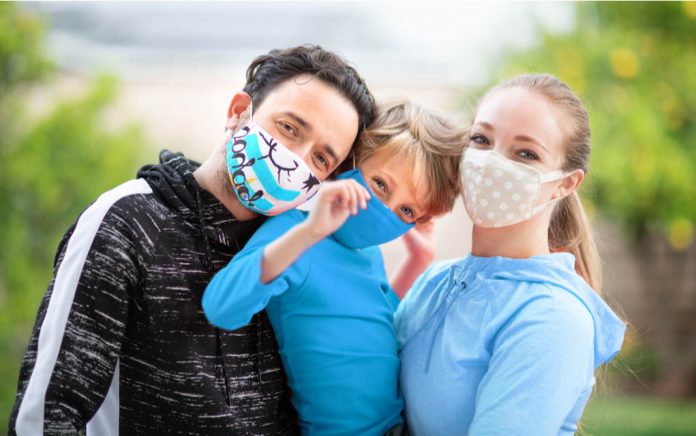 (GivenUs.com) – With the coronavirus making its way to almost every corner of the country, staying safe is a priority. Because you likely can't get a standard mask or N95 respirator just about anywhere, you'll need to improvise.
NBC correspondent Vicky Nguyen explains this simple way to make your own facemask.
The Tutorial
Gather up some soft material. To make a mask, you will need a covering material. Roughly a 7-by-9-inch piece. Choose any lightweight breathable material you have. This could be a cut-up sheet, t-shirt or bandana.
Make a fold. Start by laying your fabric out flat. Proceed to fold up by about 2 inches on the top and then the bottom, repeat once more.
Steal your daughter's hair ties. Grab two hair ties for the bands. Wrap these around the end of your folded fabric piece and move them about a third of the way through so they are even on both sides. Then take the side pieces and fold one side into the other to create the mask.
Adjust to fit. Place the mask on your face and secure the ties behind your ears. From there, adjust the mask to fit. Tuck the bottom and the top in to create a good seal around your mouth and nose.
The goal with wearing this mask is to help trap your respiratory particles as you talk and breathe, reducing your chances of infecting others if you're sick. Remember, even if you don't have symptoms, you could still pass the virus on to someone else.
We all have to do our part to socially distance and help prevent the spread of COVID-19. Smart people know how to improvise. Practicing good safety measures will keep the virus at bay and help you retain your good health.
~Here's to Your Success!
Copyright 2020, GivenUs.com