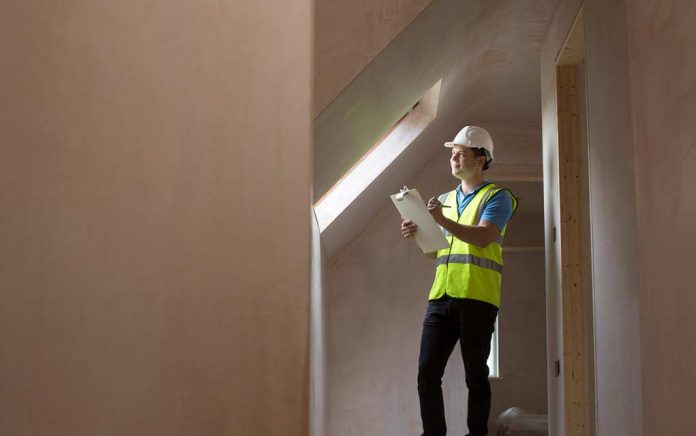 Getting ready to put your home on the market? The first step is getting it ready to sell and contacting a realtor to list it. But before making that call, think past the cosmetic value. Sure, the home looks great and has tantalizing curb appeal, but you'll need to offer more than that.
This is done with a home inspection. The buyer will pay for it, but if a problem turns up, it will cost you the sale of the house as well as the cost of repairs. Check out some of what the pros look at during an inspection.
The Roof
One of the first things a home inspector does is look closely at the roof. He's checking for:
Missing or loose shingles or sheeting.
Gaps or holes.
Dips or valleys in the roof area.
How well the water drains through the eavestroughs.
Overall age and condition of the roof.
All problems will be included in the inspection report. Repairs must be made before you sell, or the sale price may need to be negotiated to fund future improvements.
Foundation
A certified home inspector will check the foundation of the home. Whether you have a basement, crawlspace or slab foundation, it's important to the structure's integrity that there are no cracks or missing concrete pieces. Water damage, areas of pooling water or evidence thereof will also be in the inspection notes. An indicator of foundation damage can be enough for a lender to reject a loan, putting your home's sale on hold until you're able to repair the problem.
Outdated Plumbing and Electrical
One of the pinnacles of a home inspection is the plumbing and electrical system. Inspectors go through the home to check for visible plumbing and electrical components. Then they dig deeper by checking things like the wiring, electrical box and leaky pipes. All updates and conditions are noted in the final report, as well as suggestions for what upgrades or repairs need to be made before the final sale.
Potential Safety Hazards
Home inspectors are on the lookout for safety hazards that may be undetected or undisclosed by the homeowner. This could include an old well that has not been filled, a stairwell without proper handrails or insecure flooring beams. If the buyer needs the home to meet specific specs or standards through their mortgage company, these issues, even minor ones, will need to be addressed before closing.
Property owners should be proactive and make sure their home is in sellable condition. Doing a home inspection before listing the property can be a good asset to have when placing it on the market. This helps ensure a faster real estate transaction and eliminates unwanted surprises moving forward.
~Here's to Your Success!
Copyright 2019, GivenUs.com