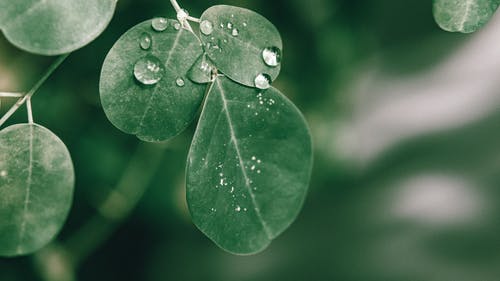 What kinds of trees should you commit to growing in your backyard? There's one choice that blows every other plant out of the water because of its versatility and nutritional value: Moringa.
Every single part of the Moringa tree is edible, giving this tree a wide variety of uses. From medicine to delicious recipes, the possibilities this plant offers are endless!
Origins
Moringa is native to the northern regions of India and thrives best in sub-tropical terrain. There are many traditional Indian recipes that include the bean pods, also known as drumsticks, that grow on the tree.
Although it is predominantly grown in Southern Asia, it can also be found in tropical regions of Africa and Latin America. 
Medicinal Uses
Moringa leaves are particularly useful for medicinal purposes. They are often dried and ground into a powder as a supplement that you can add into drinks. The powder can also come in the form of capsules that you can take orally to relieve a number of painful symptoms.
This miracle plant is a major source of vitamin C, containing 7 times more of this vitamin than citrus fruits. It is also used as a natural remedy for ailments like diabetes, inflammation, infection, and joint pain. While not a cure for these conditions, it can mitigate symptoms.
Plant Maintenance
Part of the reason why Moringa is so wonderful is its ability to resist the effects of otherwise devastating droughts. These trees grow with deep roots that are tolerant of a vast range of soil conditions and actually contribute to the more fertile soil.
It doesn't take long for a Moringa tree to reach maturity, either. From a flimsy sapling to a sturdy tree, the maturing process in its entirety only takes about 9 months to complete. No matter what climate you live in, Moringa can survive nearly any terrain with proper care.
Global Reputation
This plant is a major asset for rural communities that have limited access to food because of how resilient and nutritious it is. It has a reputation for being a major help year-round to provide another source of income and a stable food supply. 
Trust the reputation that this tree has around the world and plant one in your very own backyard! It brings more food security, heightens your nutritional intake, and helps to fertilize your soil so that you can have a more self-sufficient food supply.