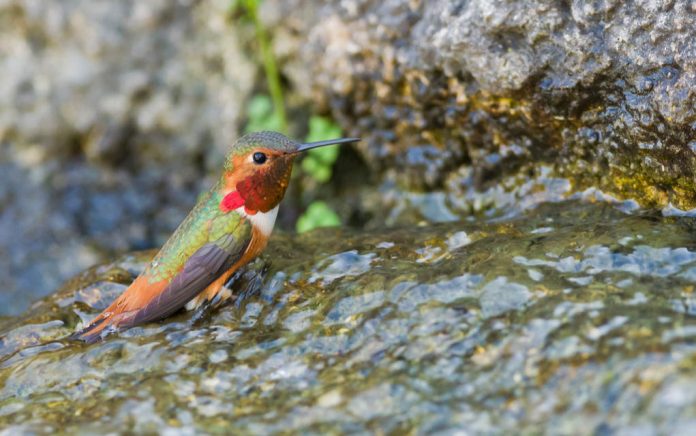 (GivenUs.com) – There is nothing more beautiful than seeing a hummingbird quickly flash by your eyes. As one of the smallest of the bird species, hummingbirds are just as beautiful as they are elusive.
As Wildwingsla highlights in the above YouTube video, they know how to party like rock stars:
Hummingbirds love moving water. This ensures they get the cleanest, purest bath possible. They often wet their feathers by going through a gentle spray. Hummingbirds just need a tiny bath because they gain most of their hydration through their diet of sugar water and liquid nectar from nearby flowers.
They love to let loose. Because hummingbirds prefer splashes of water, they can often be found fluttering and shaking in bubbling bird baths. If they find the perfect bath, they'll return time and time again, and often bring their friends. Everyone here? Now it's time to party!
Set up your own. Want to attract more of these tiny fast-moving creatures? Place a water element in your yard, recommends Backyard Handyman, preferably near a hummingbird feeder. This is a great way to draw these little winged beauties into your backyard retreat!
By keeping water clean, the hummingbirds will hopefully return time and time again. The intrigue of their stature and appearance is a welcoming attribute to any back yard. If you want an instant party spot, this is the way to do it!
~Here's to Your Success!
Copyright 2020, GivenUs.com