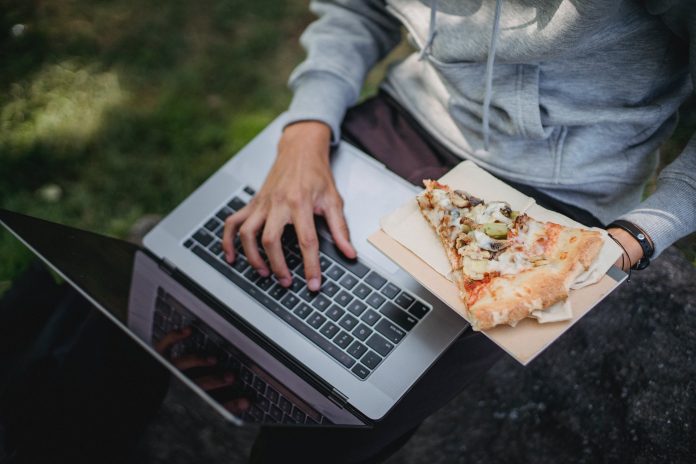 Food can be pricey, and when your budget is consumed by a cost as large as college tuition, it can be difficult to balance both budgets. There are plenty of ways to cut corners when you plan your weekly meals that will help you stay fed while protecting your wallet.
Here are 5 easy hacks that can help you save money on food expenses while living on campus.
1. Save Your Leftovers
Leftovers are the most underrated and resourceful way to make sure you get 3 meals a day without breaking the bank. When you go out to eat or go home for dinner, make sure to take whatever's left on your plate back with you to school. That way, next time you're hungry, you already have something ready to go in your fridge.
2. Budget Before Eating Out
When you're a broke college student, you have to be deliberate about how you use the funds you have. At the beginning of each week, budget out how much you're able to spend on late-night dessert cravings or going out to eat with friends. If you take the time to settle your budget before making any social plans, it's a lot easier to avoid impulsive overspending while you're out. 
3. Opt For The Smallest Meal Plan
Before the semester even starts, you can get ahead on planning your meal. Students that purchase a meal plan with as many swipes as possible usually end up regretting it. Once their daily routine gets more hectic, they find themselves eating from the cafeteria less and less often. If you opt for the smallest meal plan, you can supplement the rest of your missing meals with discount goods and/or cheap produce. 
4. Eat Your Veggies
Oftentimes, you can find produce much cheaper than processed foods. Opting for veggies, fruit, and other fresh produce may not be your preferred snack choice but it's a lot better for your physical and financial health. It's also much better for your body, helping you to perform at your best while spending the least. 
5. Use Chicken With Everything
Without any real appliances in your dorm, it can be a real challenge to meal prep using protein-rich meat. However, you can pair a rotisserie chicken with nearly any dorm-style meal. You can typically find one for $5-8 at your local grocery store, and if you ration it over the next few days, it's a perfect way to put together an easy meal.