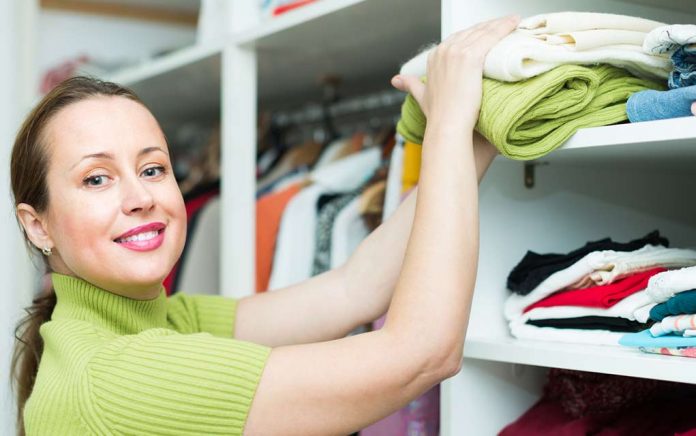 How much money can you earn selling clothes out of your closet? Well, it depends. Natalie Gomez started selling clothes out of her closet while in between jobs. According to a CNBC report, she now does it full-time and has earned over $100,000 selling used clothes online. And there are many others like her, making a living selling unwanted or procured clothing items. Here's how you can do it too!
Decide Where to Sell Your Items
Deciding where to sell your clothes is the most important decision you will make. The marketplace you choose will determine whether your clothes get in front of the right buyers, how long they may sit and how much you can earn. You have many options, so it's important to consider all of them carefully.
Online Marketplaces – Poshmark, LePrix, Tradesy, thredUP, eBay and social media websites allow you to use their platforms to sell your items, for a fee. Some of these sites cater to high-end and designer buyers, so it's vital that you match your items with the right marketplace.
Second-hand stores – If you need money right away but don't want to mess with selling and shipping your items, you can take your clothes to a second-hand store, such as Plato's Closet, Uptown Cheapskate, Buffalo Exchange and Clothes Mentor. Keep in mind that you may not earn as much with this option. It is faster, however.
Local Marketplaces – Local marketplaces, classifieds and local social media groups are great for offloading bulk clothing items. For example, baby clothes move very well on these platforms.
Each of these options come with their own unique set of rules and fees. Be sure to do your research before selecting the right marketplace for your items.
Selecting and Procuring Clothes to Sell
Not all items sell quickly and for top dollar. In order to make that happen, you must do plenty of market research. Peruse marketplaces to see what items are selling and how much they're selling for. It's also a good idea to pay attention to popular trends and styles. Choose items that are in gently used or like-new condition, as these are most sought after.
After you've cleaned out your closet, you can procure additional items to sell from local thrift stores and retail clearance racks. The key is to know what items are selling before you go shopping. You also want to make sure you're getting an awesome deal that will allow you to turn a profit.
Posting, Selling and Following Up
If you choose to sell your items online, it's vital that you take lots of high-quality photos and create a realistic description — including the brand, color, size and defects (if applicable) — for each item. And price them well! Typically speaking, used clothing sells for about one-third of the retail price. If you price your clothes higher than that, you may not get any nibbles, let alone a bite.
Some marketplaces allow potential buyers to ask questions. Be sure to check your postings regularly for sales and to answer questions. When you get a sale, ship the item out promptly. This will improve your rating in the marketplace, which will allow you to sell more items in the future.
You can make a decent amount of money selling your unwanted name-brand and designer clothes. There's even a market for lesser-known brands. You just need to know where to sell your clothes and how to market them. And when you've sold everything in your closet, there's no need to quit. You can procure items at thrift stores and off clearance racks to continue your selling adventure.
~Here's to Your Success!
Copyright 2019, GivenUs.com