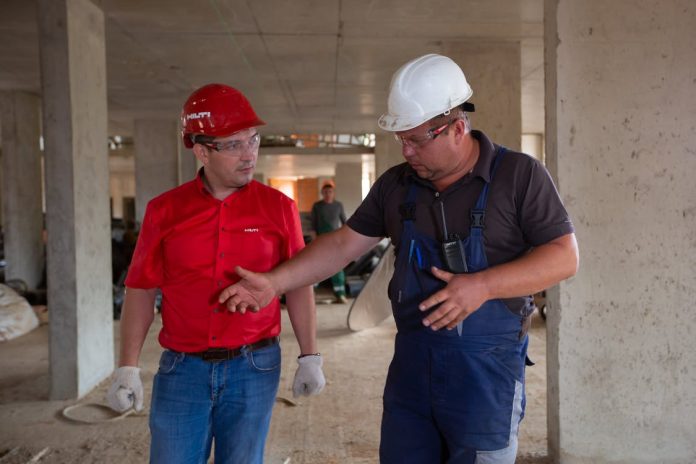 Like many of the trades, this career is always in demand. Customers need their HVAC systems to work, and the only person who can fix them is an HVAC technician. Of course, there are other jobs a certified HVAC specialist will do, like wiring and installing equipment or programming a computer to create control sequences.
They can be automotive HVAC specialists, become HVAC engineers, design HVAC systems, work as HVACR where you work as a refrigerator technician in places like grocery stores, you can become an energy auditor, an Indoor Air Quality Inspector, solar technician, or even a wind turbine technician. This career is ever-evolving and fun for someone that likes to fix components or work hands-on.
How to start an HVAC career
First, you will need your High School Diploma or equivalent. This will ensure you have basic physics, computer science, math, and communication skills. Additional engineering classes would also be beneficial.
Then you start to take classes to complete an HVAC certificate program. This takes about one year. The classes include learning blueprints, wiring, testing tools and equipment, electronics and electricity, and more.
Apprenticeship
Once you have your HVAC certificate, you will want to go through an apprenticeship. This will be a paid opportunity to work under someone that can teach you what a daily workday may include. After approximately 4 years of an apprenticeship, you will have gained all of the knowledge to work for a company or start your own business.
Certifications
You are not required to have these certifications, but it is beneficial to you.
1. NATE Certification
2. HVACR Certification
Both of these let a hiring manager know that you understand HAC and have fundamental job knowledge such as safety, tools, measurements, and how to work with different HVAC systems.
3. Refrigerant Certifications
Type I: Small appliances

Type II High-pressure systems

Type III: Low-Pressure Systems

4. Other Certifications:
Commercial furnaces

Residential boilers

Heat Pump Pool Heaters

Metal Fabrication
How long does it take:
It takes about 5 years to become an HVAC technician from beginning to end.
Future of this career:
The HVAC job is expected to grow over the next ten years. It is also a job that can grow with you as a person. If you don't just want to work on residential systems, you can move into the sales part of HVAC and sell HVAC systems to customers. Or you can start to engineer HVAC systems and work on their design. You may also enjoy planning with construction builders and being a part of where HVAC systems go and how to install them. You can work in residential or commercial, and this career's future possibilities are exponential. If you want to run your own company, you can begin your own small business and grow it over many years. There are so many options for this career.
Additional Skills Needed:
If you are interested in HVAC, don't forget you will also need great communication skills, especially working in residential homes. You have to be able to convey to a customer what is wrong or why you are installing a component. Many times you will be working in situations where an HVAC system has quit working, and you need to fix it. You need to be able to deal with high-pressure situations and customers of all different types.