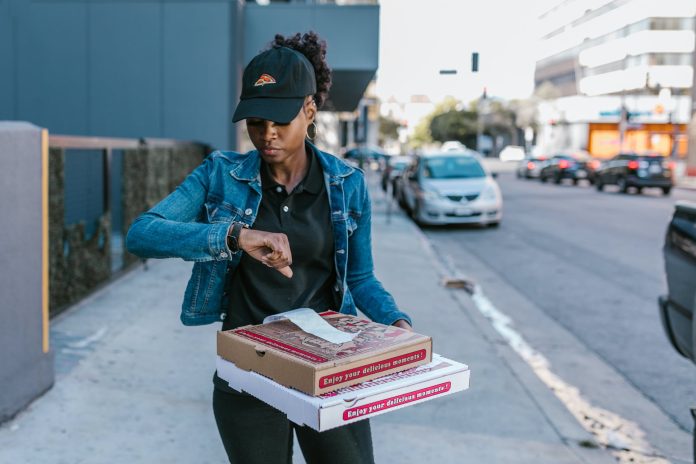 Companies are using all sorts of incentives to gain new employees. To get quality help, they know they need to appeal to new workers and rise above the competition. Fast food joints use solid marketing techniques that draw in applicants and improve their lives. The businesses on this list also cover college tuition to help workers get ahead.
1. McDonald's
The powerhouse of cheeseburgers and fries, McDonald's is eager to get people behind the counter and keep them there. This family-friendly restaurant offers fast incentives to workers who commit. Their tuition program, Archways, covers up to $3,000 a year in tuition toward community college, trade school, or a major university. 
2. Starbucks
From coffees to Italian pastries, this restaurant chain treats its employees to more than just lattes. If you become a barista, the company can offer you a college education to sweeten the deal. Simply enroll with online college giant Arizona State University. Starbucks will pay for a bachelor's degree as long as you work the required hours. 
3. Taco Bell 
Partnering with Guild Education, Taco Bell offers tuition discounts up to 20%. Eligible employees get up to $5,250 to pursue online degrees. The company also offers academic coaching and financial advising. In addition, there is a "Live Mas" Scholarship for eligible employees.

4. Chick-fil-A
This company wants workers! That's why they offer varying tuition discounts for eligible employees. There are over 100 participating learning institutions to choose from, but getting an online degree at California Baptist University offers a whopping 30% tuition discount. 
5. Chili's
This establishment offers comfortable dining as well as fast food to go. It also treats its employees well. It collaborates with the Best You EDU program to bring workers a terrific deal on their education — a free online associate degree. 
6. Chipotle
If you have the luxury of landing a job at Chipotle, know that they will pay your full tuition if you pursue a degree in hospitality or agricultural science. They also reimburse current students up to $5,250 for other programs. It's time to grab a burrito and hit the books!
7. KFC
Not only do they do chicken right, but they also offer delicious incentives for employees who want to pursue higher education. KFC gives grants up to $3,000 to eligible workers to help pay for a degree or vocational training. 
8. White Castle
White Castle offers a significant 10% discount to employees enrolled in degree programs through National & Global or Indiana Wesleyan University. Online learning is an option, as are in-class learning centers in Kentucky, Ohio, and Indiana. 
9. Pizza Hut
Pizza Hut partners with Life Unboxed EDU. This tuition reimbursement program discounts up to 51% for qualified candidates. It pays for online college learning and gives the option to transfer credits from company training to a qualified degree. 
10. Papa John's
This pizza giant offers a hefty tuition discount for its staff. Corporate employees get free tuition, while franchise workers only pay around $5,000 for annual tuition. They also partner with both Purdue University and the University of Marylands' Global Campus.
If you're worried about how you're going to pay for college or trade school while still trying to survive, please know that you do have options. Companies like these will not only help you foster skills but pay big just to help you learn. It's a great opportunity to save up some money and start working toward an amazing future!