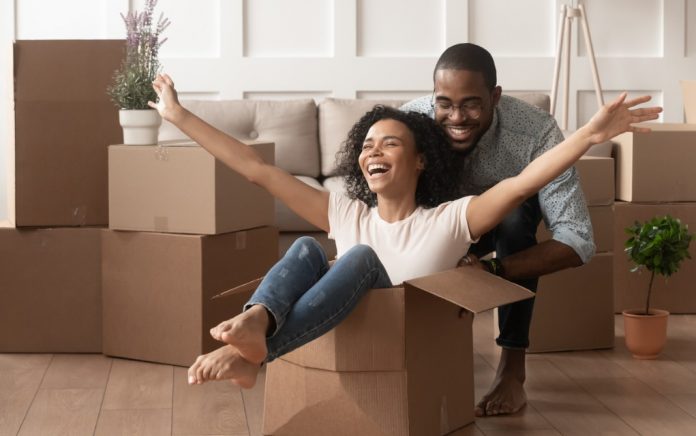 Wishing you could buy a home because you're sick of apartment living and throwing money away on a rental? Purchasing can be cheaper…but what if you aren't bringing enough money in to really maintain a savings? Is there really any way to make that major life purchase without tens of thousands of dollars down?
You Will Need Some Savings
With some loan programs, you might not pay much, if anything, out of pocket for a down payment. But that doesn't mean you shouldn't have any savings at all. You'll still have to cover closing costs, which can include a home appraisal, document fees and title insurance, as well as costs for moving and getting set up in your new digs. It also looks good to the lender that you have money in savings to cover unexpected costs, such as repairs after you move in.
Start building up your savings account now if you haven't begun already. A good base number to shoot for is approximately $5,000, but more is always better.
Check Your Credit Score Now
You can buy a home if you're short on cash, but you won't get anywhere if you have poor credit. Now is the time to run your credit report and score to see where you stand. Sites like CreditKarma.com let you catch a glimpse of what lenders see for free.
For most government-backed loans, lenders require a credit or FICO score of at least 500. But this isn't even considered "good," and you may not get a decent interest rate or payment amount in this bracket, either. A higher score of around 650-750 will net you much better results.
The golden rule of credit is to pay down as much debt as you can before seeking more (including a mortgage). Check before applying to give yourself time to resolve mistakes on your credit report or pay off any outstanding accounts.
Good Credit, More Options
When you're relying heavily on credit in place of a substantial down payment or cash-on-hand, certain programs can help you achieve your goals. Start by looking into HomeReady and Home Possible. Neither requires you to be a first-time homebuyer, so you can qualify even if you've owned a home in the past.
Both of these programs also finance up to 97% of your purchase, which can significantly lower your down payment. Plus, they both demand you commit to homebuyer education through HUD prior to final approval — and that's never a bad thing.
HomeReady and Home Possible both allow you to accept cash gifts from relatives to help with your down payment, too. You won't find this at many other pgrams.
Apply for a First-Time Home Buyer Loan
The USDA Rural Development Loan is also a great option for first-time home-buyers who don't have a lot of cash. Like Home Possible and HomeReady, this financing source also eliminates the need for a down payment.
The specifics, however, are a little bit different. RDLs allow the seller to pay a portion of the closing costs, or they can be worked into the loan itself. The biggest catch is that you may be approved with stricter guidelines if your current credit score is under 640.
Veteran? Apply for a VA Loan
The VA Purchase Loan, offered through the U.S. Department of Veterans Affairs, gives veterans the opportunity to finance a home with no down payment. It offers competitive interest rates and affordable loan terms; this can be the difference between making the jump to home ownership and staying stuck in a rental for some people.
VA loans are also significantly more forgiving. Credit terms are less stringent, which might be helpful to veterans who have been turned down elsewhere.
No matter what your current financial situation, there's an option to help get you to where you want to be. You just have to be willing to put in a little work, do a little digging, and make an effort to explore your options. Why not start working on a better future right now?
~Here's to Your Success!
Copyright 2019, GivenUs.com