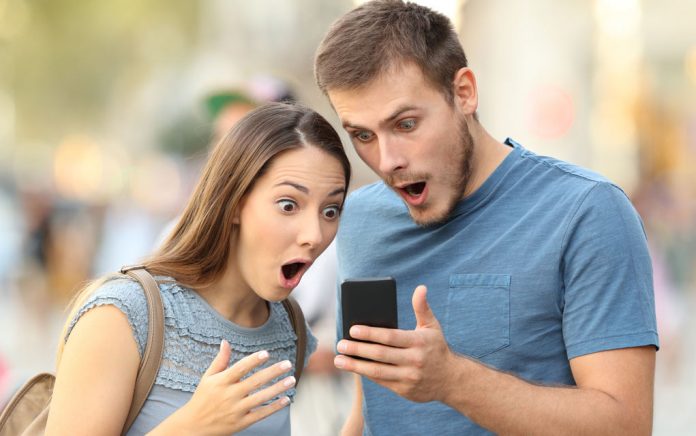 U.S. college students currently hold over $1.5 trillion in student loan debt, with the average student having over $37,000 of debt upon graduation. Those are discouraging numbers, but you can save a significant amount of money with your student ID if you know where to find good deals. To help you save, we rounded up some of the best savings from America's top companies that just ask you to prove your student status.
Quick Read:
Budgeting can be difficult, especially in college. To help you survive, many companies offer steep student discounts; we rounded up some of the best of the best. Our list starts with Amazon and FedEx, and continues with options for newspapers, restaurants, clothing, technology, gyms, and even entertainment. Check out the list to get the details and save for yourself.
Save Money With These Surprising Student ID Discounts
Amazon
With almost 100 million U.S. users to date, Amazon is the biggest online retail platform in the world. if you don't already have an Amazon account, chances are you will soon, and your student ID can help you save on what you buy. Amazon is a great source for everything from school books to towels, and prime two-day shipping makes it all the better. Use your student ID to access free Amazon Prime membership and other deals.
FedEx
As a student, you have countless reasons to use FedEx's services. From transcripts to job applications through care packages and even big print jobs for projects, the cost to ship quickly when deadlines loom can be very high. With a student ID, you can save on both printing and shipping costs and keep that extra money for a late-night study snack.
Newspapers
Almost 20 percent of U.S. adults like to get their news in a newspaper, but subscriptions can be an expensive extra cost on a college budget. Both The New York Times and The Wall Street Journal offer discounts for students. Read your news the old-fashioned way and stay on top of current events while saving a little money.
Restaurants
Everyone's got to eat , even students. Sometimes, you just get sick of eating ramen in a cup or mac and cheese. It can be hard to justify going out to a restaurant, especially on a strict college budget, but not if you choose one of the following locations. Burger King, Hard Rock Cafe, Subway, Waffle House, Kroger, Chipotle, Dairy Queen, and these other companies all give discounts if you show your student ID.
Clothing
Buying new clothes is expensive, but looking your best matters (and sometimes you just want to treat yourself). ASOS, Topshop, Toms, Banana Republic, J. Crew, Eddie Bauer, The Limited, Club Monaco, Madewell, and Kate Spad are here to help with big discounts for students who show an ID.
Technology
It's almost impossible these days to go through higher education without technology, including laptops and smartphones. These devices make life so much easier and instant, from taking notes to applying for jobs — but they can also be really expensive on a limited budget. Apple, Microsoft, HP, Adobe and more offer various students discounts on tech, as do AT&T, Sprint and T-Mobile.
Workouts
Studies have linked physical fitness with academic success, but if your school doesn't have a gym, it's difficult to reap those benefits. Can't afford to pay for a gym membership? If it's just a little too expensive, check out Corepower Yoga and 24 Hour Fitness. Both discount memberships for students so you can keep your body healthy while testing your mind.
Entertainment
The "college years" aren't just about academics; they're also about new experiences and making sure you're having fun along the way. From a more practical standpoint, having fun and taking breaks is also necessary to your physiological health.
Unfortunately, entertainment is expensive, especially if you live in a big city. It's also one of the main places students tend to spend too much money. You can curb your spending when you do relax by heading to AMC Theaters, Cinemark, or Regal Cinemas. Enjoy the discounted rate when you present your ID, watch a movie, then go back to studying even more prepared to succeed.
Vacations
Craving a road trip? Try heading to Rocky Mountain with this discounted pass. If you love sports, head to the nearest city and stadium; most baseball teams and sports centers offer discounts for savvy student shoppers. If all else fails, check with your own college sports center; most offer in-house discounts to support the student body.
College can be expensive, but there are ways to bring costs down. Studying online, budgeting, and learning how to be financially responsible are three of the best ways to excel at everything you do without maxing out those credit cards. Explore your options and learn with the resources right here on our site.