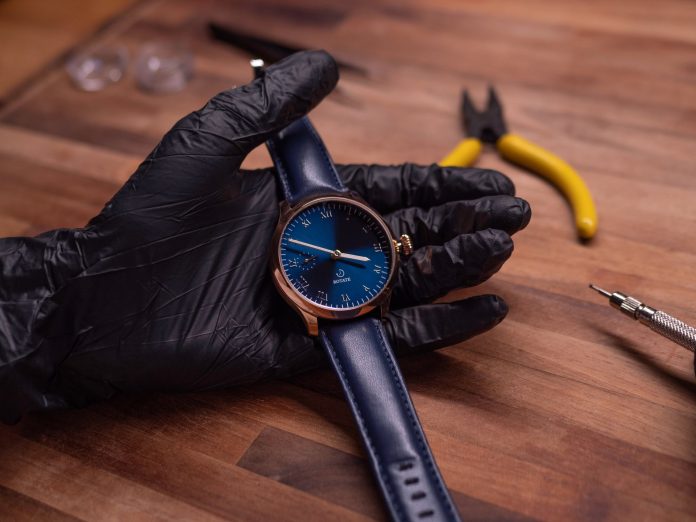 When people enroll in college, most people sign up for programs that focus on practical vocations such as business, marketing, engineering, or psychology. Are there any more exciting degrees, ones that offer paths to careers that aren't your average 9-to-5?
If you're looking for an unconventional education, check out these 10 strange degree choices that you probably never knew existed.
1. Horology
Horology is the discipline of making watches and other timepieces. There are 8 total universities that host horology programs and contribute to beautiful watch craftsmanship. Horology is a great field to consider if you enjoy creating practical artwork that can be used every day. 
2. Brewing
Do you enjoy drinking masterfully made craft beer? You can pursue a degree in fermentation science that qualifies you to become a brewmaster that carries the tradition of brewing unique blends of craft beer.
3. Fire Engineering
Fires can result in property damage, injury, and even death. Studying fire engineering allows you to contribute to the development of safety procedures that help to prevent fires and their devastating aftermath.
4. Floral Design
Getting a degree in floristry is helpful if you want to start your own business. You can design arrangements for major life events such as weddings, graduation ceremonies, birthdays, and other celebrations that call for beautiful flowers. 
5. Prop Making
Prop making is an intricate art that allows for movies and tv shows to have realistic elements that suit the unique needs of the filming process. If you like finding innovative solutions to problems, prop making would be an exciting degree choice for you. 
6. Bagpiping
Prestigious music colleges such as Carnegie Mellon University offer degrees in bagpiping. The first bagpipes are dated back to 1000 BC, and this musical tradition is kept alive through ceremonies, celebrations, and other important events that call for the boisterous instrument.
7. Comedy
Are you naturally funny? People who are witty and clever do well as comedic writers. There are a wide variety of degrees for people who write for comedic performances so that they can master their craft and make people laugh.
8. Puppetry
Puppetry is an ancient form of entertainment that has been redesigned and redeveloped for modern usage in the dramatic arts. There are a wide variety of methods and techniques used in puppetry that master puppeteers can teach through puppetry degree programs. 
9. Parapsychology
Universities typically offer Parapsychology as a psychology degree emphasis that focuses on paranormal phenomena in the mind. Techniques taught in this discipline include abnormal practices such as hypnosis and telepathic communication. 
10. Surfing
Your wildest dreams of being on the beach 24/7 can come true with a degree in surfing. The Swansea Institute of Higher Education offers a Bachelor of Arts in surf and beach management. This allows students to improve their surfing skills and facilitate a safe and enjoyable beach experience for other surfing enthusiasts.