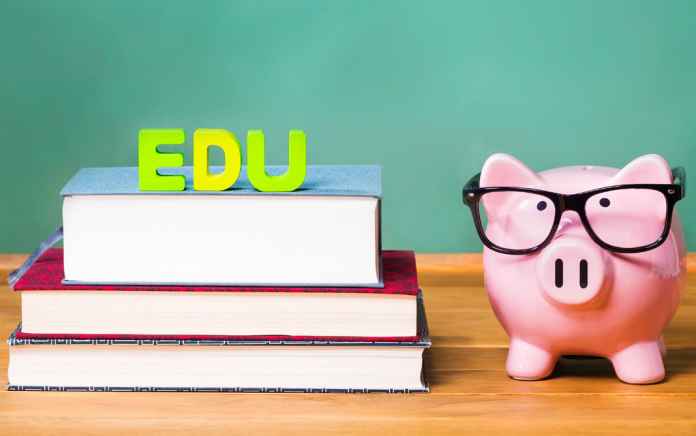 If you're like most college students, every penny counts. Fortunately, businesses understanding of your plight have come together to help lighten your financial burden. If you're a student, you can use your campus email account to save big on much of what you'll need to survive your crazy college years.
Quick Read:
Using your college email account, you can enjoy huge savings through Amazon, Spotify, Apple, Microsoft, Norton, Adobe, Autodesk, Western Digital, and Fedex. You can also get discounts on The New York Times, The Wall Street Journal, media through Guilford Press, device or plan discounts through AT&T and T-Mobile, and car insurance discounts through Esurance, State Farm, and Geico. Links and details inside!
Learn How You Can Use Your College Email as a Ticket to Savings.
Best of the Basics
Use your college email address to get great discounts on many of the websites and services that will may already use or need:
Amazon – You'll start with a free six-month trial of Amazon Prime, followed by a special student rate of $49 per year.
Spotify Premium – Get ad-free music plus Hulu for only $4.99 per month.
Apple Music – Pay nearly half the regular price at only $4.99 per month.
Microsoft Office – You can get the latest online version of Office for free, and Microsoft will even throw in 1 TB of online storage.
Norton Antivirus Software – Students can get Norton's basic antivirus for $14.99, discounted from $49.99, per month. Even more savings are available for more expensive packages.
Adobe – Get 60 percent off Creative Cloud when you sign up with your .EDU email.
Autodesk – Enjoy free 2D & 3D imaging software while you go to school.
Western Digital – Need more digital storage? Get up to 20 percent off with your student email.
FedEx: Get a 30 percent discount on document shipping and 20 percent on package shipping.
Media and Resource Materials
Whether you need access to resource materials for a class or just want to stay in touch with the world beyond campus, you can do it for next to nothing with your student email address. Get The New York Times electronically for a dollar per week, or choose home delivery for 50 percent off. You can get a similar online deal with The Wall Street Journal. Guilford Press offers discounts twice a year, giving students big breaks on books and journals.
Cell Phones and Tablets
Especially if you go away for college, you might be on the lookout for special deals to help keep you in touch with the people you'll be missing. AT&T offers special service discounts to students, and T-Mobile offers discounts on several devices.
Car Insurance
Keeping a car insured can be expensive if you're a younger driver, but that doesn't have to be the case if you're in college and are able to maintain good grades. Esurance will give you 10 percent off for maintaining a B average, and State Farm will give up to 25 percent depending on your region. Geico offers up to $200 in savings for any driver between 16 and 25 who can keep a B average.
College is expensive, and so is surviving on your own. With a little help from businesses like these, however, you'll be well on your way. Check out these and other offers and see how much they can save you.