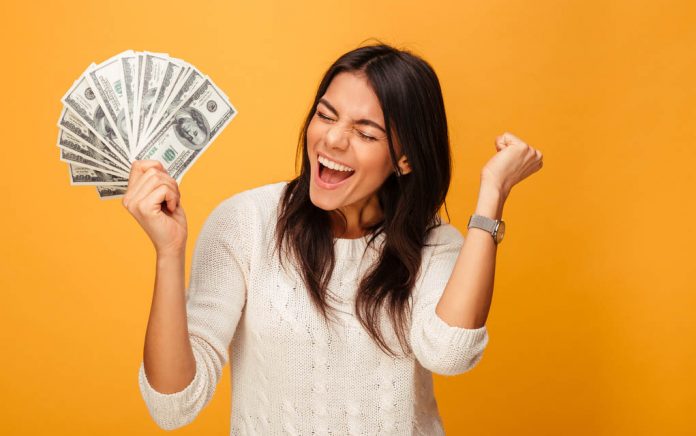 (GivenUs.com) – Are you looking for savvy ways to gain an extra $1,000 to your bank account this month? There's really no magic quick fix — but there ARE a few particularly profitable side gig options that might help. Check out these high-paying hustles and see whether they can help you earn up to a grand per month.
Start Your Own Freelance Biz
Do you have a special skill set you can put to good use? Maybe you took creative writing in high school or you have a degree in computer-aided design. If so, you can create an online portfolio and then sell your skills to business owners and entrepreneurs. There's always a huge need for work-at-home pros like writers, website builders and photographers, especially through sites like Fiverr.
Become a Blogger
Blogging can be a lucrative side hustle if you have a passion for writing and have a super-hot niche. Attracting an audience and getting others to read your writing can bring in some big bucks. Add sponsors and affiliate marketing to the mix, and you could really watch your business grow.
Virtual Assistant
Bring in a grand a month or more by offering your personal professional services to others. Virtual assistants do everything an office assistant would, but so much more. This includes:
Answering forwarded calls.
Typing up reports.
Setting up appointments.
Entering information into a database.
You can do this from the comfort of your home, typically during business hours.
Complete Microgigs
Sites like Amazon Mechanical Turk and Swagbucks give you the chance to complete small tasks for quick cash. Keep in mind that while most micro-jobs are low paying, if you're fast and dedicated, you can make up to $1,000 a month easily. This offers the flexibility you need to add more income to your family household.
Getting a grand into your pocket each month can be easy if you have a diverse set of skills. Put your expertise to good use and work around your own schedule. Try one or several gigs; there's often no commitment, and the extra income could give you the freedom to build the life you deserve.
~Here's to Your Success!
Copyright 2020, GivenUs.com