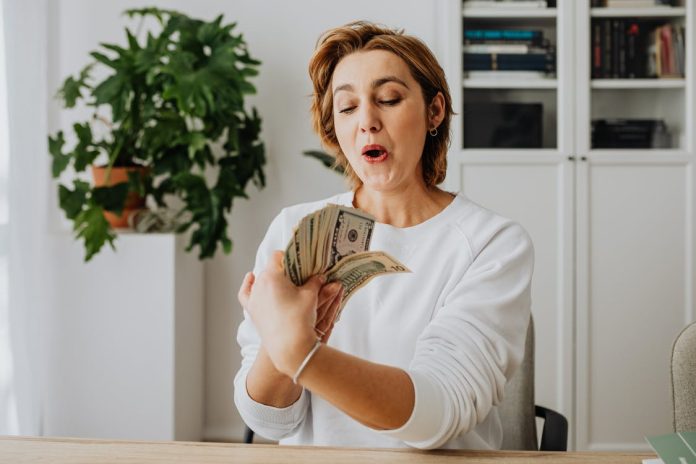 What's your passion? Are you doing exactly what you love for a living every day? If not, ask yourself what it is that fuels your fire from within. Where are your true desires, and what will make you soar into a successful career and lifestyle? Here are a few ways to turn your passions into a lucrative career you absolutely love.
What Is Your Calling?
Do you adore designing and creating? From the sketch pad all the way to the finished product, many people probably already admire your work. Take that as a sign — and use it to find your path forward. That's the universe telling you where you're meant to be. Talent and interest become the key.
All of that being said, it is important to think about whether there's an actual market for what you're passionate about — and how saturated that market really is. But don't be afraid to spend some time searching for a niche (or market corner) that fits. 
Step one in that endeavor includes making a business plan.
Create a Business Plan
To bring your idea to life, map out a solid business plan. That's like a blueprint of your idea and future goals. Write down how you're going to go from business launch to profit following this checklist: 
Products and services.

What exactly are you going to sell to make a profit? Will you make it yourself or import products from other creators? 
Market research:

Is there a market for what you want to sell? If so, who are your competitors — and what makes you unique from them?
Marketing.

How will you advertise your products or services to the public? Will you sell in person, online, or some other way?

Demographics.

Who will buy your product or use your services? How old are they, what kind of lifestyle do they live, and what kind of income do they have?

Management.

How many team members will help manage the business? Are you going it alone or hiring help along the way?

Financial strategy.

How much capital do you need to start? Do you plan to invest your own money, seek out a venture capitalist, or ask for a loan?
Once you have even rough answers to these questions, it becomes easier to visualize the potential pitfalls standing in your way. What you can see in front of you is immediately easier to overcome. Your initial plan doesn't have to be perfect, but it is critical to your overall success.   
Keep Working
DON'T QUIT YOUR DAY JOB — at least not right away.
That's in bolded capital letters because it's really (really) important. 
So many passion-followers quit their day jobs too early before they can truly afford to get a business off the ground — and that can result in disaster. Continuing to work will ensure you have income, even if it takes some time for your business to get off of the ground. It also guarantees your ability to, well, survive. 
Make sure you can profit and sustain your business and lifestyle before you make that final jump. And don't panic: that will happen if you put in the effort. Once you have between three and six months of expenses saved up, it's safer to quit. 
Team Up With Like-Minded People
Pre-launch is a good time to network with others in the industry. This step is vital to success. Think of it as professionals helping each other and feeding new businesses.
Exactly what that looks like is a little different for every level of business. A small-time knitter, for example, might network by hitting up local flea markets and craft shows. On the other hand, someone opening a restaurant might attend hospitality conferences or join groups focused on food. Others get active on sites such as LinkedIn.
Why network? Ultimately, it's another key to success. You may bump into someone who can help you with an important facet of your business, and in turn, they may need something from you. Mutual give and take might offer your business a boost, but it's also one of the foundations for longevity. 
Whether you love art, want to sell t-shirts, or dream of owning a coffee shop, there is something out there that drives your passion and brings in the money you need to thrive. Why not turn that desire into a thriving business? It's time to bring your inner ideas to fruition. Your future success rides on it!