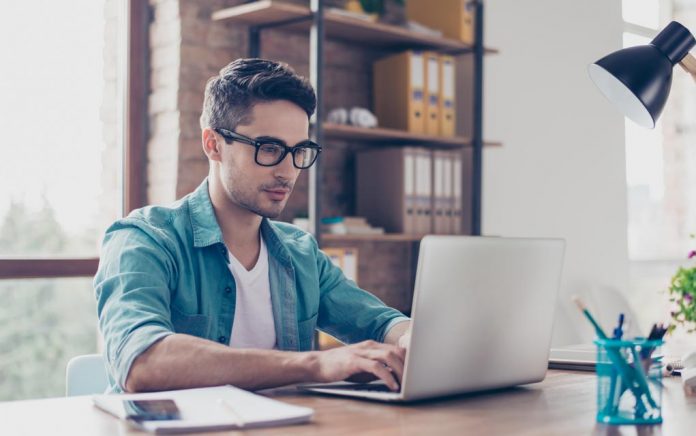 It's time for a change – time to break free of your regular 9 to 5 job. You're underappreciated and underpaid, and there's virtually no forward movement or any expectation of a promotion. The problem? All you have is your high school transcripts because you were never able to afford secondary programs. Break free of that mindset with scholarships that pay you insane amounts of money just go to to school. Get that income flowing faster now and for the rest of your life, too!
Quick Read:
School is expensive, and student loans aren't always easy to come by. That doesn't mean you don't have options. Students just like you are using scholarships and new, accredited online paths to get skilled and get employed, lightning fast. We want you to succeed, so we created this guide to help you find the highest-paying scholarships in the country.
This is How You Find the Top-Secret Scholarships That Best Match Your Desired Field of Study.
Stop Limiting Your Options
Here's the thing: too many adult students still believe in old, outdated ideas about secondary education. Maybe you think you need to go to a state school to get anywhere, or maybe you already wrote off going back to school because you can't afford tuition. Or, maybe you found a more affordable online program, yet you assume that scholarships and grants won't apply to it because it isn't a university.
This mindset is a mistake! You're limiting your options for no reason. So much has changed in the industry. These days, accredited education options exist within the private, public, and online sectors – you just have to know how to find the right programs to make it work.
All of those scholarships and grants you've been eyeing? They aren't just for state universities; you can apply them to smaller colleges and even online degree programs, too. So, don't write your opportunities off just because you're living on old ideas. Diversify, apply everywhere, and you might be surprised at the results.
Check with Financial Aid Departments
Here's a little-known fact many people aren't aware of: you don't have to be a student at a school in order to reach out to their financial aid department. In fact, most schools encourage this because they can help you find ways to pay for school even before you apply. And yes, that includes sending you info about the best scholarships in the country, too – scholarships you might otherwise never discover.
Search the US Government's Sponsored Database
The U.S. Government sponsored an entire database of scholarships that's jam-packed with information for potential students (that's you). All you need to do is pop in a few keywords or browse the list, and it instantly displays a list of every scholarship the government is aware of to help you learn.
There is some seriously swanky scholarships in this database. For example, one entry for the 2018 to 2019 year from the National Association of Junior Auxiliaries, Inc., offers up a tidy sum of nearly $1,241,304 to students studying in fields that benefit special needs youth.
Yes, you read that right – that's one million dollars in funding.
Check With Your State of Residence
Where do you live? Take the name of your state and head over to this link. Now, click on your home state to drill down to your state grant agency. Contact them directly and request information on scholarships that fit your chosen field, industry, sector or path (including online study). They'll give you the info and even provide guidance on qualifying or applying. It almost sounds too easy to be true, but it is!
Check With Local Foundations and Organizations
Some of the country's most upstanding businesses, organizations, and foundations offer the very best scholarships to the brightest and most motivated students (hint: that's you). These scholarships may not always be listed on public databases because the organizations want you to get involved with them directly.
Think about which organizations are heavily involved in non-profit, social improvement, or education within your city or state. Drill down and make a list of those that somehow directly apply to what you want to do. Now contact them, and ask them about scholarships and/or how you can get involved.
Need a few examples?
The American School Health Association offers scholarships for social work students who want to work in schools.
The Walmart Foundation offers scholarship opportunities to their own employees.
The Google Anita Borg Memorial Scholarship provides women with money for school at accredited computer science programs.
Coca-Cola provides 250 students with money for school every single year through their Coca Cola Scholars program.
Don't let these examples limit you. Most larger nonprofits and businesses offer scholarships to improve public reputation. Take advantage of it and make it work.
Your future is in your hands. If you really want to get out of that same-old, same-old, and make more money, without going $200,000 or more into debt, you have options. What you really don't have as much of is time. Education is changing and spots fill up quickly, especially for scholarships. Apply now before some other motivated student snaps that money right out from under you.