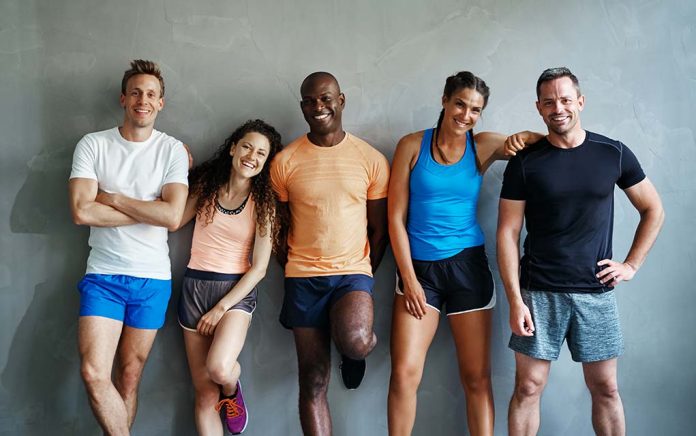 Did you know that nearly three out of five teens don't have enough time to exercise during the school year? Planet Fitness saw those numbers and decided to do something about it! That's why they're giving teens between 15 and 18 free gym memberships this summer.
Staying In Shape is Essential
The number of Americans who aren't in good shape is staggering — 80 percent don't meet the recommended amount of exercise. That means four-fifths of the population isn't getting an hour of moderate exercise every day. This trend needs to be reversed, which is why Planet Fitness is opening its doors for the summer.
More than Fitness
Our youth already has it hard enough with living up to academic success, social recognition and juggling responsibilities outside of the classroom. And fitness can help teens cope with social anxiety, burn off excess energy, build new healthy habits (that may last a lifetime) and give them something productive to do.
The Details
Planet Fitness' "Teen Summer Challenge" program wants teenagers across the nation to get fit this summer. Over 90% of teens WANT to get into shape but may not have the means to do so. So teens can walk into any Planet Fitness, sign up with a parent or guardian present to get free gym access from May 15 through September 1 — that's over three months of unrestricted access to better physical health!
There are over 1,700 Planet Fitness locations opening their doors to  youth this summer. The program includes free classes for teens run by certified fitness trainers. Additionally, Planet Fitness prides itself with brand name workout equipment that's both effective and safe to use.
Body Image Anxiety is Real
The Planet Fitness staff is trained and ready to help our youth work on obtaining the body they're proud of. Over 40% of teenagers feel anxiety about their form — Planet Fitness is committed to assisting.
Scholarships
What would a program for teenagers be without free stuff? Everyone signing up for the fitness challenge are automatically entered into scholarship sweepstakes. Planet Fitness is giving 51 teens $500 toward their preferred college and one lucky individual will receive $5,000!
Free Stuff
Teen Summer Challenge participants can also win prizes through Planet Fitness' Twitter and Instagram pages. Gym swag, movie tickets and wireless headphones are just a handful of the goodies being handed out. Don't miss out on this exciting opportunity to get fit and win loot this summer.
There's so much to gain from signing up for Planet Fitness this summer. What do you have to lose by NOT working out for free? Hit the gym starting May 15 and enjoy three months of getting back into shape — and build a lifetime habit you'll be glad of.