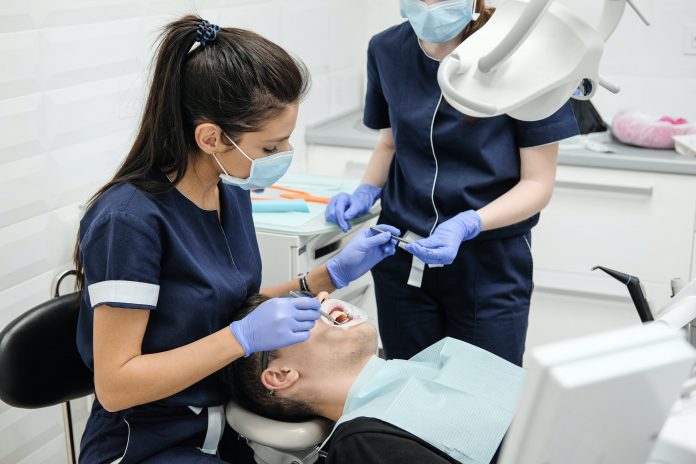 Now is an excellent time to start planning for the perfect college degree. Getting your education today is more flexible than ever before. Whether it's online or in-person, there is something for everyone's busy lifestyle.
If you're looking for a fast turnaround, consider an associate degree; it only takes an average of 2 years to complete. The great news? Tuition is only half the price of a bachelor's degree. Even better? These choices pay well. Check out some of the top contenders below. 
Air Traffic Controller
If you've wanted a career in the airline industry, consider a two-year Associate of Science in Aeronautics degree. The average salary is around $124,000. During the course of study, you'll learn the skills to direct air traffic flow in major airports. 
In addition, you'll study the mechanics of aircraft landing and takeoff. You'll monitor the placement and movement of planes in-flight and those already on the ground. 
Radiation Therapist
If working in a clinical setting interests you, there are plenty of opportunities available. One that only requires only an associate degree is a radiation therapist. Gaining an Associate of Applied Science in Radiation Therapy gives you the expertise to help guide machines to target tumors, diseases, and cancer. 
You'll work closely with a clinical care team to help provide services in clinics and hospitals. The median pay is around $85,000 a year.
Dental Hygienist
The dental field is in growing demand and offers a solid career path for those wanting to earn an Associate degree. With an annual salary of $76,000, the average dental hygienist is in a higher income bracket than other college grads with a 2-year degree. 
If oral care, including cleaning teeth and assisting the dentist interests you, this may be a degree to pursue. 
Police Officer 
Law enforcement combines pride and commitment when serving and protecting others in the community. It's a rewarding field to get into if you want to learn the fundamentals of law and safety that indices crime scene investigation and criminal justice ethics. 
It starts off as a two-year law enforcement degree with a starting salary of around $65,000, depending on what areas of the country you live in. 
Medical Sonographer
This 2-year degree allows you to work with specialty ultrasonic equipment. Learn the basics of sonography and how to use an ultrasonic imaging machine precisely and accurately. 
Human anatomy and physiology will be the focal point of this education as well, and you're trained on what to look for with each exam. This is a well-paying career that you can achieve in a short time period. The average pay is around $60,000 a year.
There are a lot of career options to choose from that start with an associate degree. These jobs are good entry-level positions that help you get your foot in the door to a fast-track and well-paying job. Continuing education and professional certifications are available with many of the above positions, allowing you to take your job with you no matter where you go in life and climb the ladder in your field.