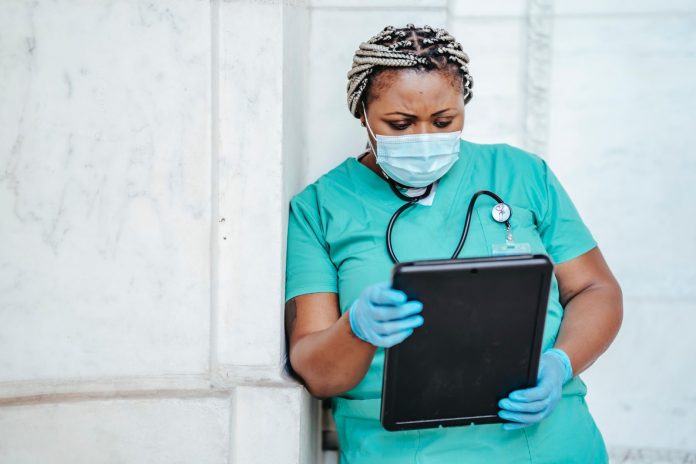 Precious lives lost, cyclical spikes of infection, raging unemployment- it's hard to navigate all of the curveballs that COVID-19 has been throwing. 
In order to accommodate these changes, studies have revealed that over 64% of American workers have been actively searching for a new line of work. People working at hospitals have been working the front lines, and at least 25 states have experienced understaffing issues during surges of the virus. 
If you want to gain job security and do your part to take care of those affected by the virus, you may want to consider working in healthcare. Here are 3 hospital jobs that don't require a degree so that you don't have to wait to get employed. 
1. Medical Billing Specialist
Average Salary: $42,337
Medical billing specialists are skilled with administrative work and money management. They help patients navigate insurance claims, invoices, and medical payments. They code services, send out invoices, track payments made to healthcare facilities, and reach out to patients with outstanding bills. 
Although this job path doesn't require a degree, employers often look for candidates with relevant experience. Accounting and computer skills are extremely desirable, and certification in a medical coding program can give you a leg up as well. 
2. Phlebotomist
Average Salary: $35,542
Phlebotomists draw blood from patients and handle blood samples. In order to thrive in this career field, you'll need to be able to work around needles, scared patients, and facilitate an organized environment.
Although you can get an education in this career with certification, it's also possible to become a phlebotomist with just a high school diploma. You can get on-the-job training to help prepare you for your work without paying for extra education.
3. Pharmacy Technician
Average Salary: $31,748
Becoming a pharmacy technician is another option for a medical-related career that only requires a high school education. In fact, reports show that 60% of pharmacy techs list high school as their highest level of education. 
During a typical workday, a tech prepares and reviews prescriptions before giving them to patients. It's crucial work, and if you have a particular specialty that sparks your interest, you can serve patients in pediatric care, oncology, or critical care.