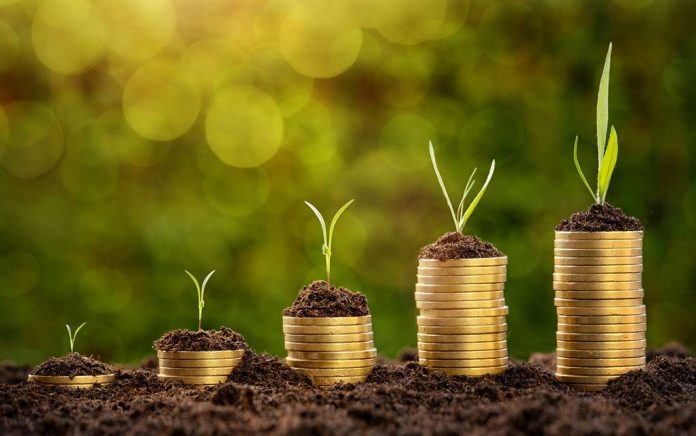 Approximately 78% of people live paycheck to paycheck, according to a recent CNBC report. If you're one of them, you may find yourself in a situation where you need money fast.
Sure, there are cash advances and payday loans, but many of those options only push the problem down the road. What's more, they may even place you in a worse position when the loan is due.
What you need is legitimate methods for getting your hands on lots of money fast…Money you don't have to pay back that won't get you further in debt.
We can help.
Sell stuff on Craigslist – Use Craigslist to sell unwanted household items, collectibles, autos, electronics and more. There's no cost to list your items, and many items sell within days, even hours if you give buyers a great deal.
Drive or deliver for Uber – Deliver passengers or food with Uber and/or UberEats. When you sign up for direct deposit, you can withdraw earnings up to 5 times per day.
Do tasks with TaskRabbit – TaskRabbit allows you to connect with local people who need work done, such as house cleaning, yard work and furniture assembly. Jobs and payment offers are clearly listed, so you can choose the tasks that are worth your time.
Babysit or pet sit – Offer your caregiving services on Care.com and set your own rates. You can offer services for childcare, senior care and pet care.
Sell unwanted clothes – Sell your clothes in online marketplaces such as Poshmark, Tradesy, Vintag and Gilt.
Pawn your stuff – While you won't get a lot, pawn shops are a great place to offload jewelry, electronics and more. The best part? You get an immediate quote and payout.
Wrap your car – Get paid to drive around town in your own ad-wrapped car. Carvertise is a great website for finding these opportunities, but you must qualify first.
Sell photographs – Sell photos on Shutterstock or iStockPhoto. Once you put your photos up on one of these sites, browsers can choose to purchase the rights to use them.
Offer services on Fivver – Best known for their $5-per-gig-model, Fivver has expanded into higher-paid more professional gigs for select services.
Sell through Amazon FBA – Amazon's "fulfilled by Amazon" model allows you to purchase product, ship it to an amazon warehouse and start earning money.
Sell old books – Sell your old textbooks and/or novels to local used bookstores or online marketplaces like BookScouter and Amazon.
Flip real estate contracts – Flipping contracts is a great way to turn a small investment into regular income. Not sure how to do it? Check out training resources like REWW.
Write blog posts – Write blog posts for content agencies, such as Writer Access, Writers Domain and Scripted. You must submit a writing sample and get approved first.
Answer questions – If you're an expert in a certain area, usually law or medicine, you can answer people's questions online through sites like JustAnswer.
Walk neighborhood dogs – Take your neighbor's dogs for a walk to earn instant cash. Need to find dog-walking clients? Try looking for them on Rover and other dog-walking sites.
Tutor students – Look for opportunities to tutor students at local campuses as well as online. Classified ads, job boards and tutoring sites are a great place to start.
Clean carpets – You can rent a professional carpet-cleaning machine at a local home-improvement store and offer your services online.
Rent out extra space – If you have a spare room, cottage or in-law suite, you can rent it out for a tidy sum on AirBnB and VRBO.
Sell back your electronics – Buyback programs will pay you for your old electronics. Look on sites like Gazelle, Nextworth or BuyBackWorld for opportunities.
Financial emergencies are stressful, especially if you don't have any money put aside to deal with them. Fortunately, there are ways you can liquidate your assets or earn money fast enough to take care of the surprises life throws at you. Try some of the above resources and see which works best for you.
Copyright 2019, GivenUs.com