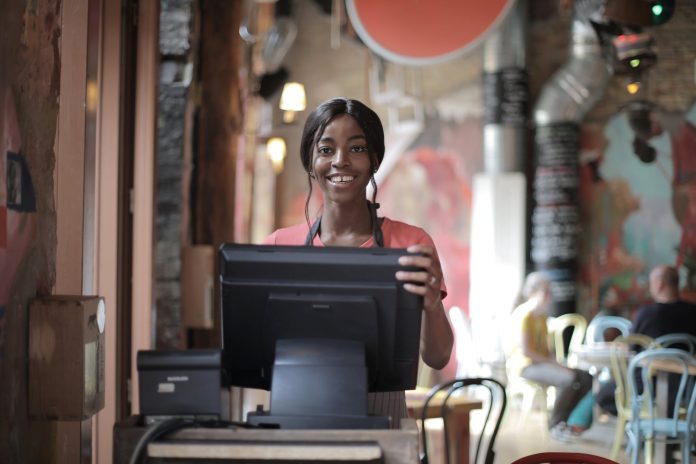 There is no shortage of jobs available for anyone who wants to work. In fact, some companies can hardly keep up with their demand and need extra help quite literally right now! Whether you have a college degree or just a high school diploma, multiple industry sectors desperately need positions filled. These fast-growing jobs offer a promising future to anyone who wants a better future.
Home Health Aides
Due to ongoing changes in public health, getting adequate health care both in a clinical setting and at home is a challenge. As a result, there's a great demand for home health care aides. With a growth rate of 33%, these positions are quite literally available everywhere in the United States. Best of all, employers often provide training, saving you the cost of lengthy university programs and getting you to work faster. 
You can expect to earn around $27,000 annually as a Home Health Aide.
Wind Turbine Tech
Up by 68%, this career is taking off by leaps and bounds. It's also the perfect choice for future-facing people who want to be a part of the green energy movement.
After completing tech school, you can jump right into this job. You'll know the fundamentals and technical aspects of wind turbine technology and have the ability to troubleshoot and repair turbines anywhere. Pay starts at around $56,000 a year. 
Nurse Practitioner
Nurse practitioners are in demand now more than ever. They often serve alongside doctors or independently and are able to handle a greater scope of responsibility compared to Licensed Practical Nurses (LPN). In some states, they can even prescribe medicines!
With employee shortages in the healthcare industry, NPs can work just about anywhere, and the pay is typically competitive. The job's remarkable 45% growth rate lets you step into a particularly prominent role in health care without going to medical school. With a master's degree, you can expect starting pay to be in the low six-figure range. 
Food Service
Restaurants across the country are closing because they can't find reliable help to keep their establishments open. Salaries roughly range around $24,000 a year, with the potential for overtime. While that might not seem like much, there is a tremendous opportunity for growth, too. 
With a growth rate of approximately 17%, now is the time to find the job of your choice and pick up the hours you desire. From waiting tables and cooking to restaurant management, open food service positions are limitless.   
Exercise Trainer
Turn your expertise in physical activity and health into a career choice as an exercise trainer. People want to lose their quarantine weight and get back to healthy lifestyles, which is where you come in. Work at the gym or offer virtual classes. As a trainer in this growing field, teach others the basic fundamentals of exercise and fitness, and make an average of around $40,000 a year. 
Entertainment Attendant
As events are opening back up, larger crowds are beginning to gather. Attendants are needed at these events to coordinate and direct people in a safe manner. Averaging around $32,000 a year, this position lets you step into a decent income scenario almost from day one. If you enjoy working in a fast-paced, friendly environment, this may be the opportunity you have been looking for. 
Physical Therapy Assistant
Patients recovering from accidents and injuries need physical therapy to help them regain strength and coordination. Up by 32%, this quickly growing career carries an expected pay of at least $24 an hour. Complete an associate degree or beyond to earn your certificate. Then, work in a clinic or hospital or travel to homebound patients. 
Animal Caretaker
Animal health is a concern as many pets face life challenges and require emergency or routine procedures. From transportation to observation, qualified workers are needed for assistance. That is where an animal caretaker comes in. From caring for pets in shelters to assisting in veterinarian offices, animal caretakers are in high demand and average around $12 an hour.   
Statisticians
Someone who gathers data and records and tracks it is a statistician. This industry is booming, as officials are tracking viruses and illnesses in various demographics. If you are good at analyzing information, this rising career is for you. Starting salary is around $91,000, according to US News and World Reports. And the unemployment rate is below 3.5%, meaning you don't need to worry about lack of opportunity. 
Solar Photovoltaic Installer
Solar is in high demand and popping up all over the world, so the need for installers is rising. As a solar photovoltaic installer, you'll construct panels and troubleshoot issues related to installation and performance. With a trade school certificate or degree, you can easily step into this rewarding career, making on average around $48,000 a year. 
With so many high-paying jobs in demand, open opportunities are more than available. Whether you have a master's degree or a high-school diploma, there is a lot of availability. Want a