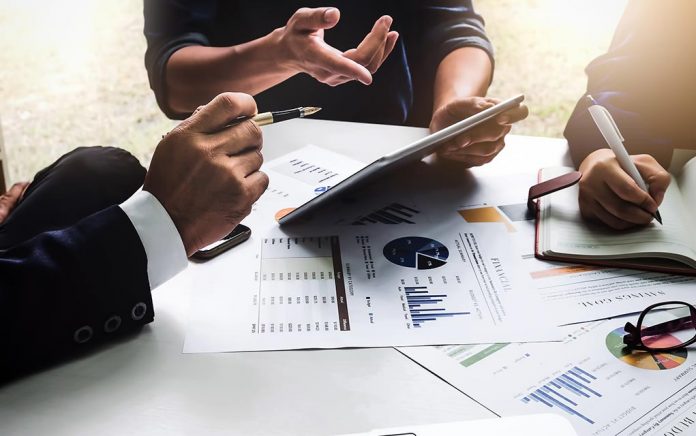 Are you a whiz with numbers? Could you see yourself doing math for a living? You could qualify to work as a virtual bookkeeper. We can help you figure out if it's your right fit.
Quick Read:
You might make the perfect virtual bookkeeper if you're great in math and are able to navigate a few basic programs. Some companies will hire high school graduates, while others may require higher education, both of which are key to higher pay. Do you have the integrity and ability to oversee every penny that leaves or enters a company's hands? Do you have an eye for detail and a basic understanding of spreadsheets? Get the details on virtual bookkeeping to see if it's the right job for you.
See If You Qualify to Make $60/hr as a Virtual Bookkeeper.
What Is a Virtual Bookkeeper?
Virtual bookkeepers do all the same work as in-office bookkeepers, but from a home office. Working from home means you're not wasting time on daily commutes, which gives you more flexibility to take care of your household and yourself. Bookkeepers are generally responsible for:
Recording all incoming and outgoing transactions.
Generating financial statements.
Preparing or overseeing bank deposits.
In some cases, bookkeepers may take on additional responsibilities. Those can include:
Purchasing and invoicing.
Checking up on past-due accounts.
Being in charge of payroll.
Virtual bookkeepers oversee company finances by making use of online platforms and interactive programs, so you'll need a reliable Internet connection. Depending on your education level, certifications and experience, you could make up to $60 per hour from the comfort of your own home.
Education and Certification
Some companies will hire you with just a high school diploma and offer on-the-job training, but more education will likely mean a better paycheck. Even limited coursework in business or accounting can help you get your toe in the door a little easier, and with better potential pay. Some positions or promotions may require you to obtain a bachelor's degree.
You can increase your marketability and payscale even further by joining the American Institute of Professional Bookkeepers (AIPB) and getting certified through the National Association of Certified Bookkeepers (NACB). You'll need some experience under your belt before you can join the AIPB, but you can become certified anytime by passing the NACB test with a score of 75 percent or higher.
Is It Right for You?
Virtual bookkeepers need more than great math skills to fit the position just right. To really excel, you should be able to navigate the most current bookkeeping and spreadsheet applications. You'll also need to have effective communication skills via email and other electronic venues.
Attention to detail and personal integrity are vital to the position. You must be able to avoid most errors and catch them when they do arise. It will be up to you to make sure no one is stealing or misusing company funds, and that every penny leaving or entering company hands is accounted for on the books.
Virtual bookkeeping could be the dream job you've been looking for. Why not do what you love and make a great living while you're at it? Put your best skills at work, ditch the commute and finally make the leap to a job you can feel good about.